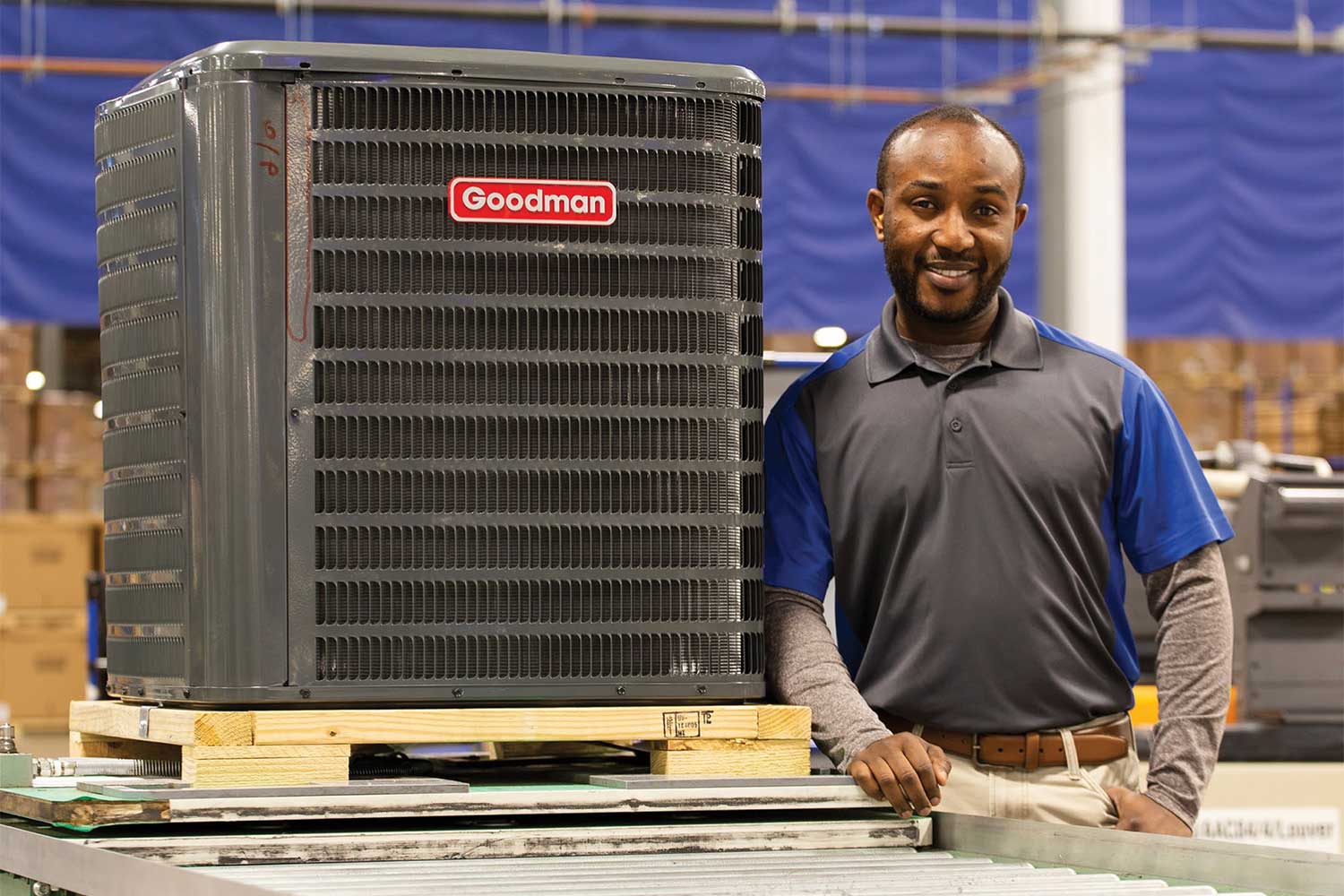 Why we sell Goodman products
As you look through the selection of HVAC equipment for sale on the FurnaceStore.ca, you are probably wondering why you only see Goodman Furnaces and AC Units. Our decision to only sell Goodman was an easy one, based on our years of knowledge and experience. We want customers who buy online HAVC equipment to invest their money wisely and we want to ensure they get a high quality, dependable product. Below are the top three reasons why we choose to sell Goodman.
Quality and Price
For the past several decades, Goodman has consistently ranked amongst the top for HVAC equipment, especially when factoring in quality for price. Goodman manufactures durable, high quality air conditioners, heat pumps, and furnaces, yet their products typically cost less than those made by comparable name-brands. Because of this unique balance between quality and price, Goodman is known by experts, including us at the FurnaceStore.ca, as the best choice for customers.
Warranty
We want our customers to have peace of mind when investing in their HVAC equipment, and Goodman is known for backing their products with one of the best warranties in the industry. Their HVAC products come with a 10-year limited parts warranty and either a two or 10-year unit replacement warranty. Some of their equipment even comes with lifetime compressor or heat exchanger warranties, making our decision to only sell Goodman an easy one!
Manufacturing
All Goodman products are assembled, designed and engineered in the United States. And their manufacturing facilities are ISO 9001-certified, an independent standard that points to exceptional manufacturing and management processes. This commitment to excellence speaks to the quality, reliability and durability of their HVAC equipment, but also provides us at the FurnaceStore.ca with confidence that their products are designed to operate with Canada's extreme weather elements in mind.
We hope this information provides you with the knowledge you need to feel good about your choice to purchase online Goodman HVAC equipment from the FurnaceStore.ca. If you still have questions, we are happy to help! Call us at 1-877-811-4822.