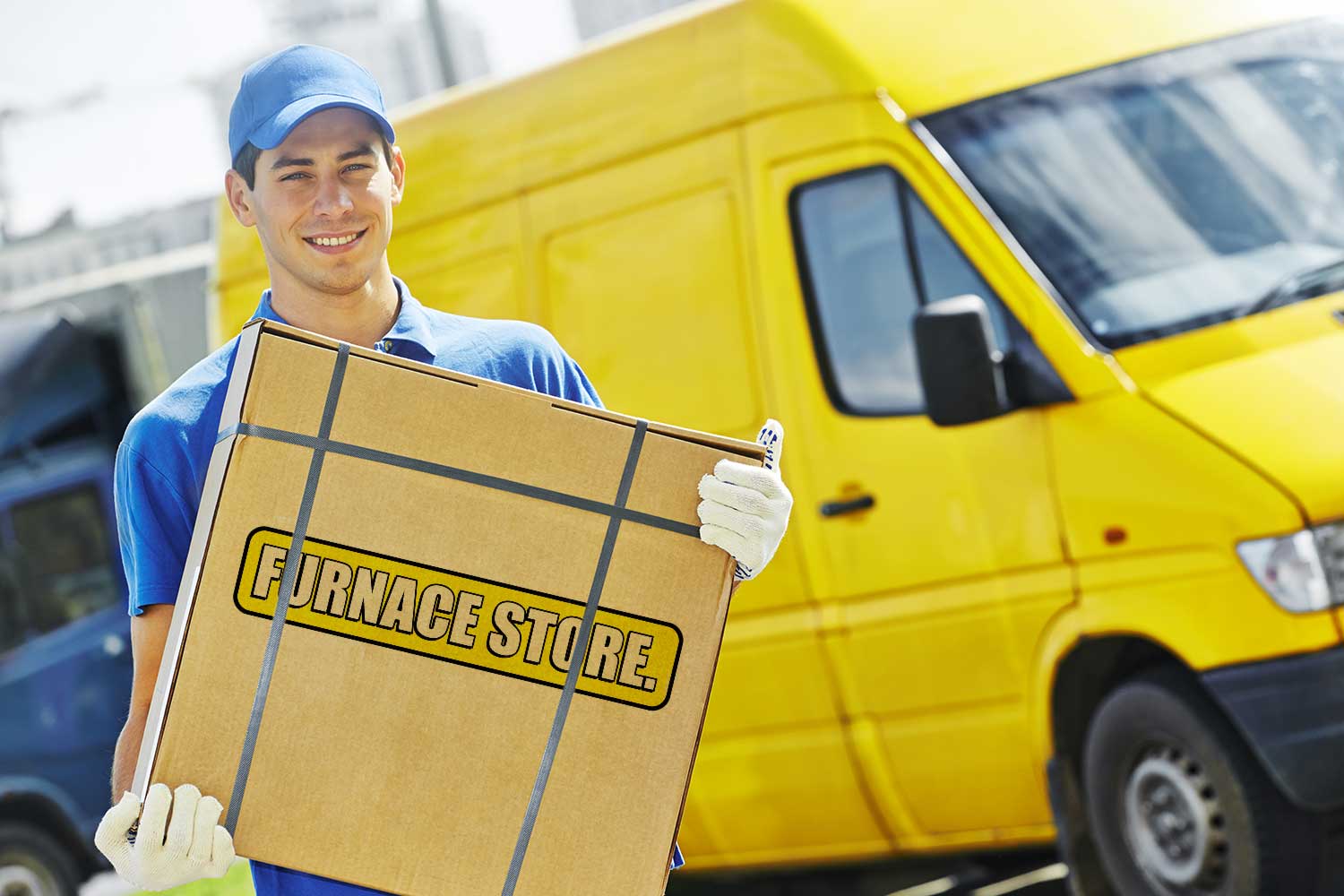 Buying A Furnace Or AC Unit Online in Canada
Buying a new air conditioner or furnace from an online HVAC supplier in Canada such as Furnace Store can provide a substantial cost-saving opportunity for home owners. There is quite often a considerable markup built into the price when choosing a HVAC contractor. An option becoming increasingly more common is to purchase your furnace unit directly from an online retailer at a much lower price and then finding a contractor to install the unit for you.
Buying consumer-direct HVAC equipment can pose some potential questions such as the ones below. However, our support at the Furnace Store will help you mitigate any issues and make sure you get exactly what you need:
How do you calculate the size of equipment you need?
What is the delivery process for HVAC equipment?
How do I make sure I get my equipment warranty?
How do I find a qualified contractor to install your HVAC equipment?
In some situations it might be best to get competitive quotes from several local contractors, and have your choice of contractor supply and install the unit. However, if you're willing to take on a small amount of legwork yourself it is possible to save a considerable amount of money on your equipment purchase.
Read more below learn more about what's involved when buying your gas furnace or air conditioner from an online supplier in Canada.
Determine What Size of Furnace You Need
HVAC equipment sizing can affect the comfort of your home as well as your month to month utility costs to run your new furnace or air conditioner. Too small, and your equipment won't adequately heat or cool your house. If it is too large, it can potentially cycle off and on more often than necessary. Cycling is inefficient and could unnecessarily increase the cost of running the unit. The best way to accurately determine appropriate size of HVAC equipment is to perform a load calculation.
Adding to this, in the summer air conditioners and heat pumps dehumidify your house. If the installed unit is not large enough it may not remove enough moisture from the air.
If you purchase your equipment online you have several options:
buying equipment the same size as the one you are replacing.
Purchase load calculation software and then perform this yourself.
Have an HVAC specialist come to your home and perform a load calculation for you.
Equipment Delivery
HVAC equipment is large and heavy, usually using a car or truck to bring home your equipment is not an option. Unless you have access to a delivery truck with a lift gate, you'll need to have your equipment delivered. Luckily, Furnace Store provides free delivery anywhere in Canada using a trusted shipping partner. We also bear any responsibility for any damage that can occur during shipping.
Most orders are processed for shipment or leave our warehouse and arrive within 1-7 business days of the order confirmation date, unless otherwise specified. Delivery or transit times vary depending on delivery location and package size.
If you notice damage on your equipment, refuse the items that are damaged and then keep and sign for the items that are in good condition. Mark the packaging slip, indicating which items are damaged.
You must then contact the Furnace Store within 48 hours to notify us that there is damage to your order.
Upon receiving confirmation from the shipping company that your order was refused, the Furnace Store will ship you a replacement item.
How To Keep Your Warranty Intact
Part of our commitment to providing the best service possible is ensuring our customers can buy with confidence. This is why our warranties are covered by the largest furnace and air condition manufacturer in North America (Goodman).
Our furnaces and air conditioners come with a 5 year parts warranty. When registered online at https://www.goodmanmfg.com/product-registration you will receive a 10 year parts warranty. However, the unit must be installed by a contractor adhering to all applicable federal, provincial, and local codes, policies, and licensing requirements.
The registration must be done by the installing contractor or homeowner within 60 days of installation.
Find a Qualified Contractor to Install the Equipment you Purchased
Unless installing the equipment yourself we suggest finding a local contractor to hire  before you have purchase your equipment, this way they can guide you in getting the appropriate size and configuration for your equipment. There are a few choices in terms of finding a qualified contractor to install your HVAC equipment. Though not limited to these, below are a few options:
If you've worked with a plumbing and heating contractor previously, contact them and explain what you want to do to see if they are interested in working with you.
Referrals from friends or neighbours for a local HVAC contractor that they recommend. Let them know that a friend or neighbour referred you, and see if they are available to work with you.
Call your utility company and see if they can recommend an HVAC contractor. They may be willing to work with you, since you have an ongoing relationship with them.
Before you make a decision on a contractor to hire, check their business for reviews on Google My Business or on their Facebook business page.